This year Going Global has gone virtual! We have a great group of panelists and networkers that have exerience in many different fields Health, Government, Tourism, Law, and Business. Each networker will be in a Zoom breakout room where you can move from room-to-room freely. Please make sure to have Zoom 5.3.0 or later downloaded so you can meet with all of our great Networkers!
Date: Wednesday, November 18
Time: 4:30-6:30 p.m. MST
Location: Zoom. Registration is required.
Timeline of event:
4:30 p.m.- Panel discussion
5:30 p.m.- Networking begins
6:30 p.m.- Event concludes.
Please note: Panelists will also be networkers during the networking portion of this event.
---
Panelists

Kamal Bewar
Dr. Kamal Bewar was born in Kurdistan of Iraq. Dr. Bewar migrated to Salt Lake City as a refugee where he resided in Utah in 1993. He is currently working for Salt Lake Community College as a Student Success Coordinator. He started this position about five years ago. Before that, he worked with the Department of Defense/ Defense Language Institute(DLI) as an Assistant Professor for ten years. He taught Kurdish and Middle Eastern culture with the DLI for ten years. He also taught Muslim culture and trained faculty in learning styles as well.
Dr. Bewar earned his doctoral degree in the field of higher education leadership in 2015. His dissertation topic was "Kurdish immigrant students, success and challenge in higher education." He is also the founder and president of the Kurdish Community of Utah.
---

Fatima Dirie
A former refugee from Somalia, Fatima was resettled to Salt Lake City with her family in 1997 while still in middle school. The family escaped war back home, first finding refuge in neighboring Kenya, then ultimately finding safety and an opportunity to rebuild in Utah. More than twenty years later, Fatima is not only empowering refugees in her local community, she is making an impact at the national and international level.
Professionally she is the Policy Advisor for Refugees and New Americans in Mayor Mendenhall's inaugural administration at Salt Lake City Mayor's Office. Previously she served for 4 years as the Community Refugee Liaison for Mayor Jackie Biskupski. She has a Masters of Social Work, with an emphasis on international social work, from the University of Utah. Fatima has 15 years of professional experience supporting youth enrichment programs and working with the refugee and immigrant population. She served as President of the Black Student Union at Salt Lake Community College and is the Co-Founder and Vice-President of the Somali Youth Center. She also coordinates the Utah Refugee Civic Group and serves on the Governors Refugee Advisory Board. Fatima is the Utah Delegate and board member of the Refugee Congress, a national nonprofit organization of refugee leaders from around the country. She speaks five languages: Somali, Mai, Chimini, Swahili, and English. She enjoys spending time with family and friends, as well as traveling and meeting people from different cultural backgrounds. Fatima believes in leading by example and works hard to strengthen families and youth in her community. She is passionate about advocating for human rights, social justice, and empowering women and youth to be leaders.
---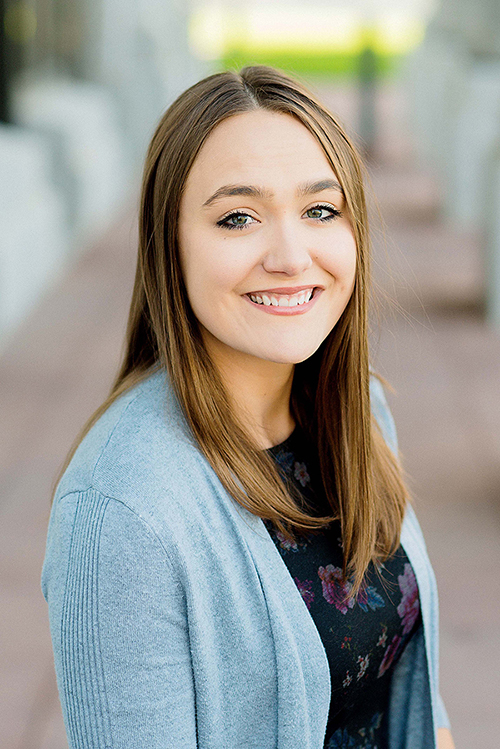 Celina Sinclair
Celina Sinclair is the Global Markets Specialist at the Utah Office of Tourism. In this role, Celina manages the travel trade and public relations for nine key international markets in the Utah tourism economy. Having relocated to Utah for this position, she has been representing the destination since the day she crossed the state line four years ago. Prior to residing in Utah, Celina earned her Bachelor of Arts in Anthropology, with a minor in Tourism Development and Management, from Arizona State University. When she's not traveling for work or studying coursework in the Master of Public Administration program at the University of Utah, Celina spends her time practicing what she preaches by road tripping through Utah regularly with her husband and two dogs.
Primary markets - Canada, Australia, France, the United Kingdom, and Germany
Secondary markets - New Zealand, Belgium, Ireland, and Switzerland
---

Vlada Yaremenko
Vlada Yaremenko graduated from the University of Utah summa cum laude with a degree in International Studies and a minor in Music. Originally from Ukraine, she has lived in four different countries. Her experiences include working with impoverished communities in India, with Young Professionals in Foreign Policy in Washington, D.C., and with the United Nations as a Youth Sub-committee Co-chair for the 68th United Nations Civil Society Conference. Furthermore, Vlada has served on the board of the United States National Committee for UN Women Utah Chapter as the Vice President of Public Relations and Membership Committee where her focus was to improve the status of women in Utah. After graduating from the U, she has joined the Economic Development Corporation of Utah where her role is to help Utah businesses grow and prosper and to support outside businesses in making Utah their home. Vlada is passionate about the international community and diplomacy and has also joined the Board of the Utah Council for Citizen Diplomacy.
Languages: Native speaker of Ukrainian and Russian and an intermediate speaker of Spanish
---
Networkers

David Bauman
David Bauman is the Director of Global Advisory and Transaction Services for CBRE Salt Lake City. Within this role, David oversees global client relations, develops transaction management strategies for global clients, directs business development, and manages a Salt Lake City-based team of transaction managers servicing clients occupying real estate throughout the globe.
David began his career in corporate real estate in 2006, and has since managed many global accounts for clients spanning private, public, and not-for-profit sectors. His experience includes market research in global cities, tenant representation, advising clients on complex land development and entitlement issues, and developing real estate strategies with clients that relate to their corporate visions and objectives. Prior to joining CBRE, David served as the Director of Global Corporate Services in Newmark Grubb Knight Frank's Salt Lake City office. Throughout his career, he has transacted over $500 million in real estate located in more than 30 countries.
David currently sits on leadership boards with both the World Trade Center of Utah as well as the Utah Chapter of CoreNet Global. He is an adjunct professor for the University of Utah's Master of Real Estate Development program.
---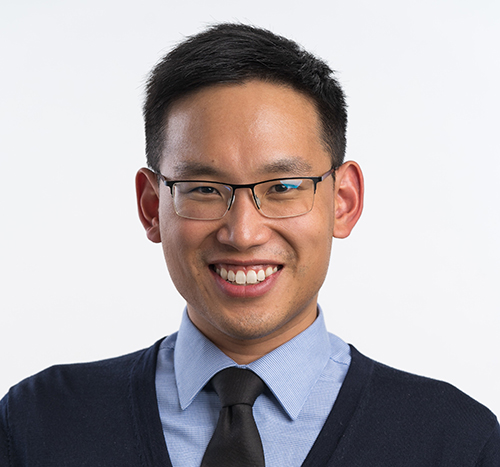 Jason Chen
Jason Chen is a 4th year MD/MPH candidate and an aspiring Public Health servant. Jason believes that public service, social equity, and intercultural understanding are essential values in healthcare. He is looking forward to contributing to a Family Medicine residency program where he can serve both as a compassionate, full-spectrum physician as well as an advocate for minority health.
Jason is interested in language pedagogy and was a TA for the special Medical Spanish course that was implemented for MS3s during COVID-19 quarantine. His interest in language and culture is further evidenced by his receipt of several national scholarships, such as the Fulbright ETA in Mexico, CLS Scholarship in China, and FLAS Scholarship for the Princeton in Beijing program. He is an active member of the Utah Fulbright association and CLS alumni association and has successfully mentored multiple grantees. In his free time, Jason enjoys reading books that explore American racial and social identity, such as Educated, Borderlands/La Frontera, My Own Country, and No-No Boy.
Jason graduated with honors from the University of Utah in Spanish, Biology, and International Studies, where he was a Presidential Scholar. In addition to English, he also speaks Spanish and Mandarin at an advanced level (ACTFL OPI).
---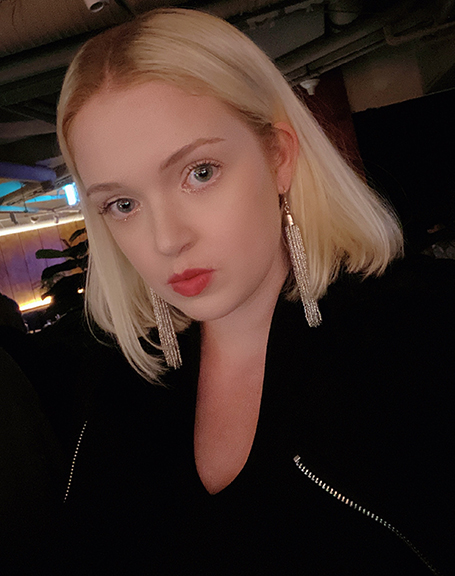 Kristin Fagerback
Kristin Fagerback is the Co-founder and CEO of PassBy. A 23-year-old blockchain technology and finance PR specialist who came to Korea in 2018 immediately after graduating from university in only 3 years. After working at a Korean IoT company for over a year under incubation partnerships such as Seoul Global Startup Center and Samsung SDS she saw the opportunity to enter as a leader into the Korean economic market by building a technology business from the ground-up.
---

Robert Griffiths
A retired senior U.S. diplomat, Mr. Griffiths teaches Chinese and Southeast Asian politics at the University of Utah and at Brigham Young University. He previously taught economics and Chinese studies at the National Defense University in Washington, D.C. As part of his 34-year career with the State Department, he lived and worked in Asia for 23 years, including 14 years in greater China, most recently as U.S. Consul General in Shanghai (2011-14). He served in the U.S. Senate as foreign policy advisor to Harry Reid, (D-NV), and worked in the Asia Policy office in the Office of the Secretary of Defense. He has a B.A. in Asian Studies (summa cum laude) from BYU, and a master's degree in Public Policy from the Harvard Kennedy School. He has spoken frequently at universities in the United States, China and Thailand, and been interviewed on National Public Radio and other media programs both in the U.S. and abroad. He has lived in or visited 35 countries on every continent and speaks Thai and Chinese. He is married to Jeanne Decker Griffiths and they have three grown children.
---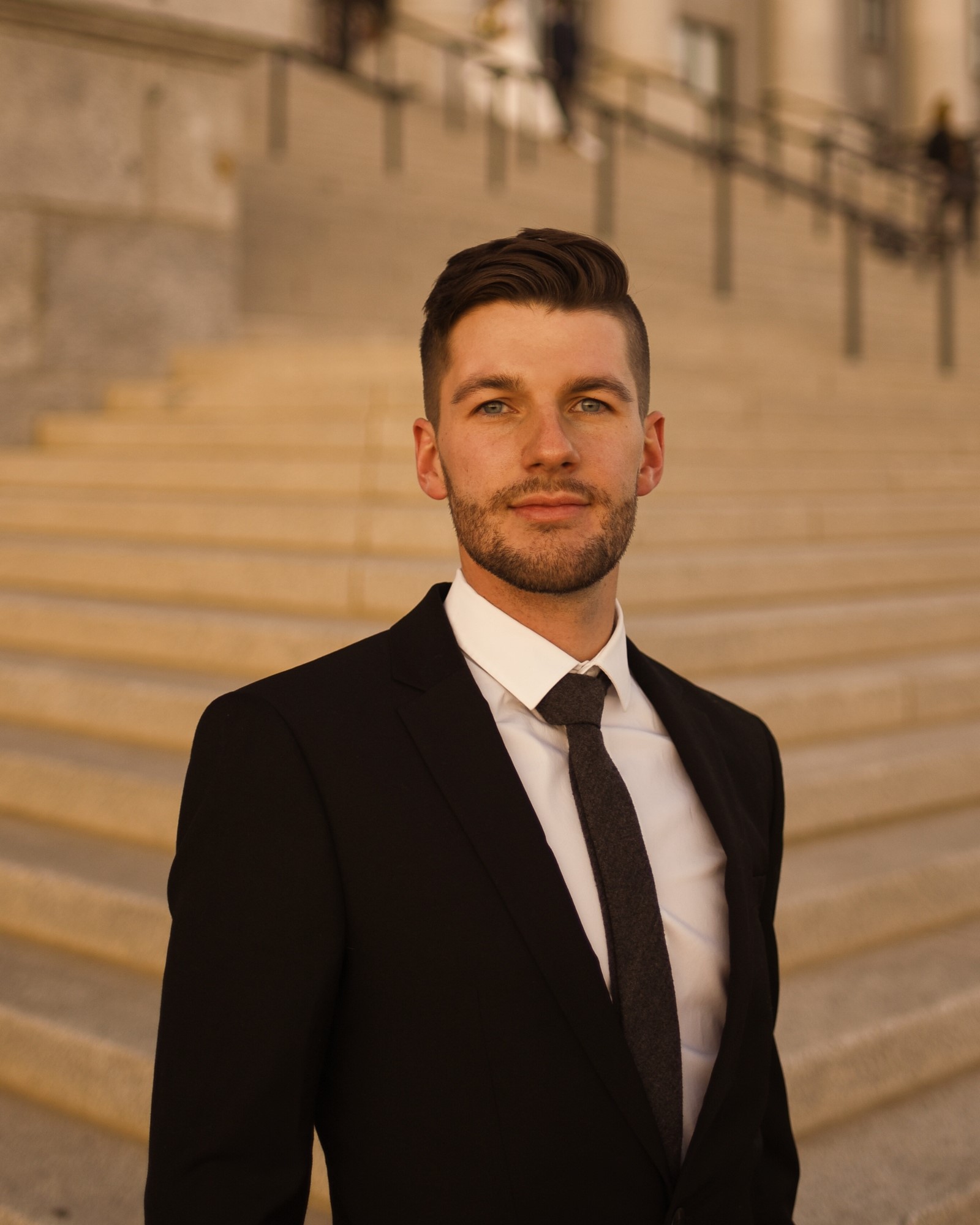 Blake Hrubes
Blake Hrubes and I'm a U of U Alumni who graduated in December of 2018. I completed a Hinckley internship in Vietnam and moved to Bangkok, Thailand right after graduating to intern with United Nations ESCAP. I'm now back in Salt Lake City working as an Analyst at Goldman Sachs. I enjoy traveling when we're not in the middle of a pandemic, baking, and cuddling with my hairless cat, JoJo Rabbit!
---

Sara Jo Johnson
Sara Jo Johnson graduated from the U in 2014 with a degree in International Studies. Through the Hinckley Institute of Politics she completed an international internship doing HIV Advocacy in Cape Town, South Africa. Sara Jo obtained her Master of Public Heath in Epidemiology from Emory University in Atlanta in 2017. She has worked in clinical trials research, at the CDC, and currently as a COVID-19 Epidemiologist for the state of South Dakota. Sara Jo enjoys helping others find their passions and opening doors for them through networking and sharing her experiences.
---

Aaron Mendez
Aaron Mendez is an alumnus of the University of Utah, where he graduated with his B.A degrees in Japanese and Asian Studies in 2018. Aaron became fascinated with the Japanese language due to its visual and phonetic counterparts, and in 2016 he decided to study abroad in Osaka, Japan, for a six-week summer intensive language training at the International Buddhist University. Upon return, he resided in the O.C Tanner Humanities Global Citizenship House, a living-learning community-style student housing on campus for the rest of his studies. There, Aaron created memorable experiences with other residents, domestic and international, with whom he is still in contact. After graduating, he returned to Japan through the Japanese Exchange Teaching (JET) Program; however, he returned to Utah due to unforeseen circumstances, questioning his career path. In 2019, he was offered a role as an International Student Services Advisor for Utah Global, a pathway provider program through Shorelight at the University of Utah, there his passion for the field of International Education blossomed. Unfortunately, the field was greatly affected by the pandemic, and so was his role. However, that did not stop Aaron from gaining valuable experiences; he completed a virtual internship with the Office of International Education at Ferris State University, and now, he is one month in at the Office of International Admissions at the University of Utah as an International Academic Program Support Specialist and Designated School Official. In conjunction with his work, Aaron is near completing his M.A in International Education at the School for International Training (SIT) Graduate Institute in 2021, where he intends to present his research on the international student experience. Aaron loves languages, and although he is proficient in Spanish and Japanese, he plans to study Korean, Chinese Mandarin, and Brazilian Portuguese after graduating. Aaron recognizes the importance of networking and is excited to connect with attendees and share his experiences in more depth.
---

Mara Rabin
Dr. Rabin graduated from Georgetown University School of Medicine and trained in family medicine at the University of Colorado. Currently, she is a primary care physician and cares for refugees and, since 2003, has been the medical director of Utah Health & Human Rights, a nonprofit dedicated to survivors of torture and human rights abuse. In 2006, to identify survivors in need of extra support, Dr. Rabin began screening--and advocated for including these screenings across the United States--for mental health symptoms and torture history. She was an expert consultant to the Centers for Disease Control's Refugee Health Screening guidelines, and has researched torture prevalence and associated health conditions. She is the co-author of "Torture and Refugees," in Refugee Health Care: An Essential Medical Guide. She has spoken locally, nationally, and internationally about the unique health needs of torture survivors. Understanding that torture affects mind and body, she has run groups focusing on healing both. She is an invited faculty member of the Center for Mind Body Medicine, where she also completed her certification to run Mind Body Skills groups. For these achievements, Dr. Rabin has been recognized by the Utah Refugee Services Office for an "invaluable contribution to improving the health of Utah's refugees," by Jewish Family Services for helping "repair the world," by the Utah Community Foundation for being one of the "Enlightened 50," by the Utah YWCA annual Community Service award, and the Utah Women's mural 2020.
---

Doug Simpson
Doug Simpson overseas inWhatLanguage's global linguist network. He has been with inWhatLanguage for 3 years managing the linguist and vendor network along with spearheading inWhatLanguage's unique social impact strategy. Prior to joining inWhatLanguage he worked with nonprofits in Washington, DC facilitating global legislative and governance exchanges. He enjoys the dynamic and ever-evolving nature of the translation and localization industry and the opportunity for technology to revolutionize it. When he isn't working Doug can be found in the Wasatch Mountains skiing or hiking.
---

Ari Sun
Ari Sun is an Education Coordinator at USANA Health Sciences' Legal Department. She is a strong education professional with more than 8 years of experience in Language Education, International Relations and instructional design fields.
Growing up in China, United Kingdom and United States and fluent in Mandarin Chinese and English, Ari has worked at many international organizations around the world, including the United Nations New York Headquarters, Teach for China, Kenya Kakuma refugee camp etc.
Ari holds a MA in International and Comparative Education from Columbia University in the City of New York.