Stuart Culver
Interim Director of Middle East Studies
envelope stuart.culver@utah.edu | phone (801) 581-6214
Office: LNCO 2100
---
Get to Know Stuart
Culver has been a member of the U faculty since 1993. In that time, he has served in numerous roles in his department and college, including as chair of the Department of English for five years, associate dean for academic affairs for three years and as co-interim dean for the past year. His scholarly and teaching focus has been on 19th- and 20th-century American literature and culture, photography, film and theories of popular culture.
Bryce Garner
Associate Director, Administration
envelope bryce.garner@utah.edu | phone 801-581-6702
---
Get to Know Bryce
Bryce graduated from the University of Utah with degrees in History and Asian Studies. After graduation, he worked in Japan for five years on the Japanese Exchange and Teaching Program. He has traveled extensively in Central America, East Asia, and Southeast Asia. He has language abilities in Vietnamese, Japanese, and Chinese. He has worked for the Center for Latin American Studies and the Asia Center since 2010.
Japanese, Vietnamese, and Chinese.
Learning a foreign language not only gives you the opportunity to communicate with people from other countries--whether you are traveling abroad or here in the US, it also gives you a deeper understanding of people and cultures that are different from your own, broadening and enriching your interaction with the world around you.
My first international experience was living in Cambodia for two years where I learned to speak Vietnamese. When I returned to college, I started studying Chinese and after two years of study I participated in a learning abroad program at Nankai University in Tianjin, China where I completed my third year of Chinese. After graduating from college, I lived and worked in Japan for five years on the JET program and learned Japanese while I lived there. Interspersed with these longer periods I traveled extensively in Central America, East Asia, and Southeast Asia.
Each of my international experiences have given me a different lens to view the world from. They have helped my career and have provided opportunities to interact with people from all over the world. Through my international experiences, I have struck up lifelong friendships that have enriched my life and made me a better person.
---
Education
Bachelor of Arts, Asian Studies, University of Utah
Bachelor of Arts, History, University of Utah
Kari Moore
Academic Program Manager
envelope kari.moore@utah.edu
---
Get to Know Kari
Spanish, and French but I don't remember any of it.
Language ability has been invaluable for me in my career thus far. I spent 3 years after graduation working for a nonprofit that served low-income families including a program for migrant farmworkers and would not have been able to effectively create relationships of trust and serve these families without being able to speak the language. Past my job being able to create relationships with people of different walks of life has opened my mind and heart to new perspectives that I wouldn't have gained otherwise. I also think that language gives you a new perspective on the world and on your own native language. There are a lot of words in English now that I have a better understanding of because they're used more frequently in Spanish and I have that context to use now in my native language. The beauty of learning a language is also that you're able to understand other languages to a degree that are a part of the same language family and it becomes easier to learn new languages.
I have traveled for leisure purposes to Italy, Mexico, and Peru. The bulk of my international experience took place while living in Peru as a missionary for The Church of Jesus Christ of Latter Day Saints in Lima. This was an incredible experience that opened my eyes to other cultures, beliefs, and ended up shaping my decision to eventually change my major from music to Latin American Studies with a focus on nonprofit management.
I took several years of Spanish in highschool but could hardly speak the language and it was this immersive experience and the kindness of the people in Lima that finally allowed me to learn Spanish and fall absolutely in love with it and the people there.
Patrick Cheney
Scholarship & Graduate Program Coordinator
envelope patrick.cheney@utah.edu
---
Get to Know Patrick
Patrick graduated from the University of Utah with a B.A. in Political Science and International Studies and M.A. in Latin American Studies. He speaks Guarani, an indigenous language of South America, and Nahuatl, an indigenous language of Mexico. He speaks Spanish, enjoys Latin American literature tremendously, and has experience as a Spanish language medical interpreter. He has worked on migrant rights projects as well as refugee resettlement. In elementary school, he once painted a tile that declared "Soccer rules" and is still convinced. He plays and applauds often.
Spanish (advanced), Nahuatl (advanced), Guarani (advanced). Brief studies of French and K'iche'.
Language learning is an epistemological rupture. It is charged. It is never ahistorical. The process cannot be extricated from the webs of systemic injustice, but perhaps can help to imagine beyond them.
I have spent close to three years in South America, living in Paraguay and Argentina, as well as other travels throughout the Southern Cone. I have traveled across Mexico multiple times and spent the most time in Sonora, Mexico City, Zacatecas, and Veracruz. I have focused on migrant rights projects, Latin American literature, and indigenous languages. I have presented at an academic conference in Puebla and participated in literary and language-learning workshops at a center for houseless rights in Buenos Aires.
I am grateful that my international experiences reframed my life in Utah as also international. Those experiences have helped unsettle my previous views on land and place. Also, my life is forever enriched for having watched Boca Juniors from the hallowed stands of La Bombonera.
Luciano Marzulli
K-16 Outreach Coordinator
envelope l.marzulli@utah.edu
---
Get to Know Luciano
Lu is a proud alum of the University of Utah and has worked in higher education since 2006. Professionally, Lu's focus has been on advocacy and support for first generation college students and students of color. Through his outreach role in International and Area Studies, he looks forward to developing and maintaining community partnerships to continue this work. Lu enjoys street food, fiction books, comedy films and being outdoors. He is fluent in English and Spanish.
Lu es graduado de la Universidad de Utah y ha trabajado en instituciones/servicios post-secundarios desde 2006. Profesionalmente su enfoque ha sido en ayudar y apoyar estudiantes que son minorias o que son estudiantes de primera generación (los primeros en sus familias de asistir a la Universidad). A través de su papel dentro del departamento de estudios internacionales el esta entusiasmado de crear y mantener colaboraciones comunitarias para seguir apoyando estudiantes. Lu disfruta la comida de la calle, leer obras de ficcion, ver peliculas de comedia y pasar el tiempo afuera. Lu habla Inglés y Español.
Spanish, Italian, French, and Nahuatl.
I love being multi lingual. I feel like language ability has opened up worlds of understanding that didn't exist for me before. Half of my language learning has happened in adulthood and I wish I would have taken on more languages at a younger age when my brain was more adept to absorb them.
My international experience is travel based. I've made several trips to Mexico, in particular, Mexico City, Baja California, Oaxaca, and Merida. I've also visited Paris several times. All of my extended family lives abroad in Guatemala and Italy and I've also visited and traveled in those countries.
I'm grateful for the experiences I've had traveling abroad because it's a learning experience every time.
Meredith Medina
Events & Communications Coordinator
envelope meredith.medina@utah.edu
---
Get to Know Meredith
Meredith graduated from North Carolina State University in 2015 with a degree in Sociology. Meredith loves to try new foods, watch movies, and especially travel. After graduation, she moved around in the U.S. before moving to China to teach in English and American Culture. She has traveled extensively during her free time, including some of her favorite countries: Vietnam, Italy, Greece and Uruguay. She has goals to travel to 40 countries and visit all 50 states in the near future.
Language skills are extremely important. It really helps you communicate and learn with people more authentically rather than with an app.
I have been fortunate enough in the past 10 years to travel to 29 countries and teach in China. Right after high school, I took my first international trip (other than visiting family in Canada) where I developed my love for traveling. That experience opened my eyes to what the world has to offer. Since then I have made it a point to travel internationally every year. During my time in China, I was fortunate enough to travel for 5 weeks around southeast and another 6 weeks in the Balkans. Most recently, I was able to travel for 2.5 weeks in Latin America.
International travel really opened my eyes to the world. It really helped me grow as a person. Being thrown into a new country, new culture, and a language you may not know makes you learn to adapt to your environment and quickly. You are able to grow communication skills (verbally and non-verbally), navigational skills, and self-confidence. Being able to learn from people of other cultures helped me learn more empathy and understanding.
Blanca Yagüe
CLAC Coordinator
envelope blancayaguepascual@gmail.com | phone 801-581-6251
---
Get to Know Blanca
Bio coming soon!
---
Education
M.S., Amazonian Studies, Universidad Nacional de Colombia Sede Amazonia.
Project: "Haciendo comestible la ciudad: los indígenas urbanos de Leticia y sus redes desde la Soberanía Alimentaria"
B.S., Environmental Sciences, Universidad de Granada.
Project: "Food Sovereignty Through Urban Agriculture in Leticia, Colombian Amazon"
Amanda Jarvis
Undergraduate Advisor
envelope amanda.jarvis@utah.edu
---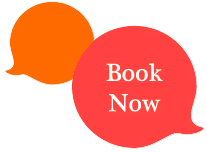 Education
M.A. in Middle East Studies (Emphasis: Persian),
University of Texas at Austin
H.B.A. in Middle East Studies (Emphasis: Persian),
University of Utah
---
Get to Know Amanda
Amanda Jarvis is from Utah and graduated from the University of Utah with a H.B.A. in Middle East Studies and a focus on Persian in 2015. She then attended the University of Texas at Austin and researched the role of leftist
discourse
Iranian-
Venezuelan
relations
. She graduated
with her M.A. in Middle East Studies
from there
in 2018.
Since
then,
she has been working in different a
dvising positions at Utah Valley University and now
at
the University of Utah.
Canada, Mexico, and The Bahamas
Learning another language helps you to become a better citizen of the world as well as your local communities. You'll learn to see the world differently and understand more diverse groups. Learning another language also requires dedication and commitment which will help you in what ever fields you explore. Once you practice strategies for learning a language, you'll likely see that quite a few subjects no longer seem so daunting. And of course, you'll learn to laugh at yourself and realize you will make mistakes, but to keep going on.
I took a course about women in Iranian political history. It really changed the way I looked at how we write history, the sources we use, and the voices we center. I do not think any course prepared me quite as much for studying history at a graduate level.
Gabe Brown
Academic Advisor
envelope gabe.brown@utah.edu
---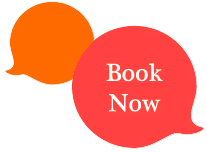 Education
B.A. in Communication
Emphasis: Organizational Leadership and Training
University of North Georgia
---
Get to Know Gabe
Learning languages is something that has always been difficult for me to do. When I was in middle school, I took a German course, and it was the first class I ever failed. When I was in high school and college, I studied Spanish, but had a really hard time retaining the information, and even now can only understand the language at a true beginner's level. That was before my first international experience. I taught English abroad for two years in Bulgaria, and during that time was able to learn much of the language because of the full immersion I experienced. Learning to speak and understand Bulgarian helped me to deepen connections not only with my students, but the culture of Bulgaria. My time in Bulgaria would have been very different if I had not made any effort to learn the language. It was an invaluable part of my experience there.
My first international experience was a Fulbright English Teaching grant in Bulgaria. I lived there for two years and was also able to attend conferences and travel for pleasure during that time to Czech Republic, Germany, Greece, Hungary, Italy, Romania, Serbia, and Turkey.
Coming from a family that had never travelled abroad or even talked about international happenings, I never envisioned that I would travel outside of the U.S. I also never would have guessed that the first place I travelled would be Bulgaria. Even though I did some research and readings on Bulgaria and the culture therein, it is a completely different experience to learn about a place than it is to actually set foot and experience life in that place. During my two years there I not only taught English but spent my second year working as the Assistant Director of an international, educational NGO. Because I was also able to visit many other countries and work with people from different backgrounds than myself, I became more educated about the world, at large. I constantly had my worldview challenged by those around me and began to think more critically about everything from politics to my own personal upbringing. It is hard for me to put a value on that and other international experiences I have had because they were and continue to be lifechanging. If I could encourage people to do anything it would be to travel and travel as often as possible. People, cultures, and countries are so complex, and being exposed to new ideas, beliefs, cultures, and perspectives is the best way to grow and learn outside of your comfort zone.
At the start of my academic career while studying as an undeclared major, I stumbled across a Nonverbal Communication course. The small class size combined with the enthusiastic professor allowed me to develop a deep understanding of the different aspects of nonverbal behavior, and how individuals are constantly communicating content to the outside world without verbal language. The communication tools I learned therein were extremely beneficial to me as I went on to live, work, and travel in countries where I lacked language fluency. To this day, I find that the skills taught in this course are the skills I utilize most often in my daily life. By the end of that course I had declared Communication and Media Studies as my major, and I continued studying different aspects of nonverbal communication. Additionally, I ventured into communication theory, intercultural communication, and interpersonal communication techniques.
Caitlin Silianoff
International Programs Assistant
envelope caitlin.silianoff@utah.edu
---
Education
BA, International Studies; BS, Politcal Science; BA, English with a minor in Chinese, University of Utah
Awards
Outstanding Undergraduate Student Researcher Award 2020 (Mentor: Christopher Mead)
Fullbright Grant 2020
English Teaching Assistant in Taiwan
---
Get to Know Caitlin
Research teaches us strategies for tackling problems that don't have obvious solutions. Participating in undergraduate research in the humanities has allowed me to develop the capacity for thinking critically about complex issues and the ability to build and articulate my own arguments. These skills aren't just useful in classrooms or while composing research papers—they lay the foundation for fulfilling careers and lives. In the future, I will use my research experience to attend graduate school in international politics before pursuing a career in foreign relations.
Monolingualism is outdated. I think living in a world as globally connected as our own means that, in order to be informed and sensitive citizens, it's necessary to speak more than one language. (In places outside the US, of course, this is already the norm.) In my own life, learning a language has opened doors for incredible professional opportunities, meaningful personal connections, and unforgettable experiences that would not have been possible using only my first language. Plus, studying languages is fun and rewarding. I like the way it forces my brain to be flexible and creative, and I like how language study invites curiosity about cultures other than our own. On that note, I also think it's important to pair language study with the study of the area or culture in which it's spoken. It's important to develop second language proficiency, but it's also critical to understand the context in which your language is used. Especially if educational or career goals involve *using* the language you're studying in any practical environment.
My first international experience took place in high school, when I participated in a two-week exchange program with students in Beijing. Since then, I have studied Chinese as a FLAS recipient in Tainjin, China and migrant rights during a summer workshop in Oxford, UK. After graduating from the University of Utah, I moved to Kaohsiung City, Taiwan where I worked as a Fulbright English Teaching Assistant. I have also been a tourist in Canada, Mexico, and Singapore.
International experience is valuable no matter your interests or field of study. No discipline is isolated, and I think one's academic, professional, and personal skills all benefit from taking on global perspectives. Personally, I've grown immensely while studying and working abroad in ways that I don't think would have been possible anywhere else. So much learning takes place outside your comfort zone, and living internationally pushes you there.